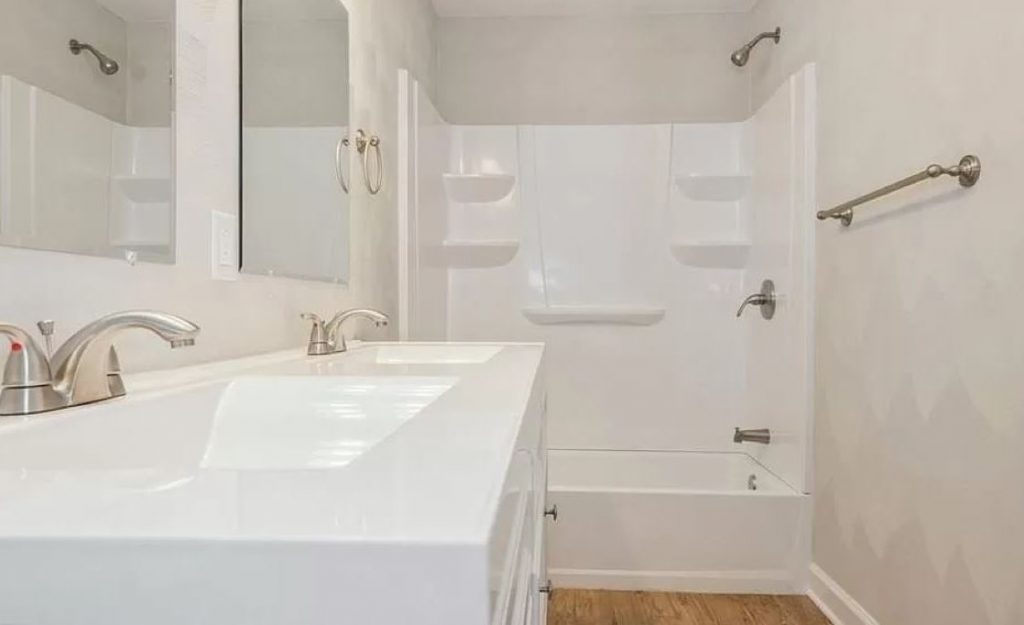 The Challenge
A Windsor, VA, home was extremely outdated and in need of serious repairs. The owner of the home was a large bank that believed selling the home "as is" was the best option. After the house was on the market for 1.5 years, an agent from the bank came to Property Masters to discuss renovation options.
As with all our projects, the goal in this one was to increase the value of the home through strategic renovation work—enhancements that also would, hopefully, attract interested buyers. With a detailed bid and regular communication, Property Masters eventually reached a deal with the bank. After that, we quickly moved forward with a full repair project.
The Plan
The 3-bedroom/1-bath home suffered both from safety hazards and outdated mechanical systems. The house also needed significant remodel work and cosmetic updates. Due to the size of the job, our project manager prioritized big-ticket items such as rebuilding the deck, replacing the electrical panel, and removing corroded plumbing.
Moving forward, we expanded the original bathroom into a master bath, while adding another full bathroom in the hallway. Property Masters also updated the kitchen and bathrooms with shaker-style cabinets and granite counters. Finally, we removed the old wall paneling so we could give the home a brighter and more modern look.
The Result
Our client was amazed at the transformation when we completed the remodel. In fact, they acknowledged regretting that they waited well over a year to get the work done! We took an outdated and dangerous property and transformed it into a warm and inviting home with greatly increased resale value. Every aspect of the house got attention from our team, with modern finishes and a bright color scheme throughout. Dark and dingy became open and inviting.
The home sold after just a few months on the market, with a project ROI that exceeded all expectations!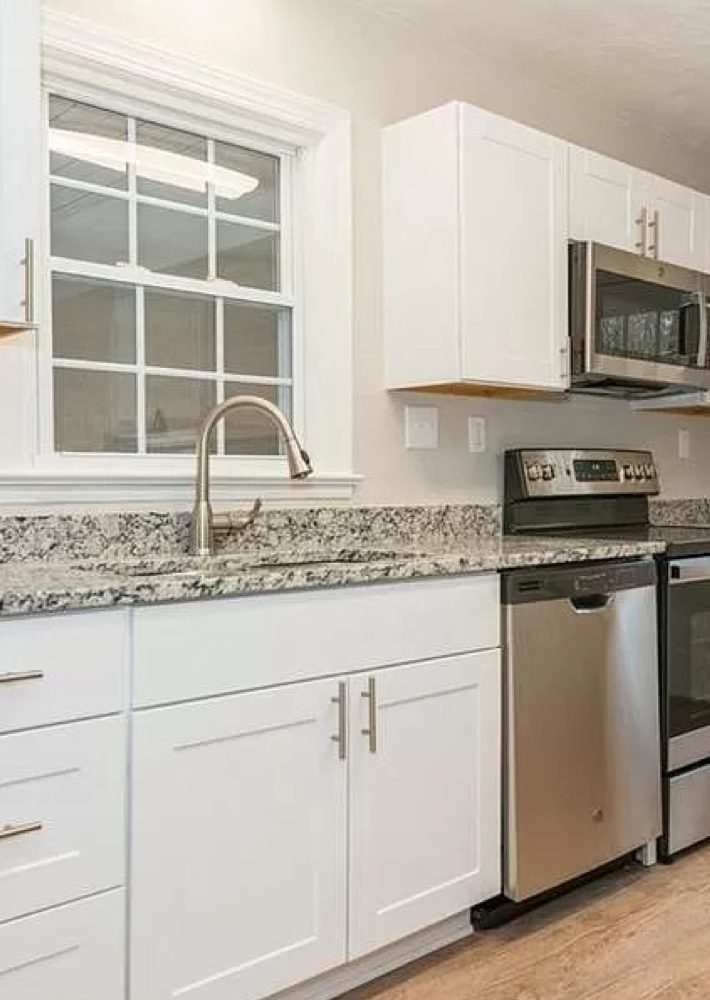 ROI exceeded all expectations!
Let Property Masters show you how well and how profitably property renovations can be executed. Contact us to get started!
Get Started