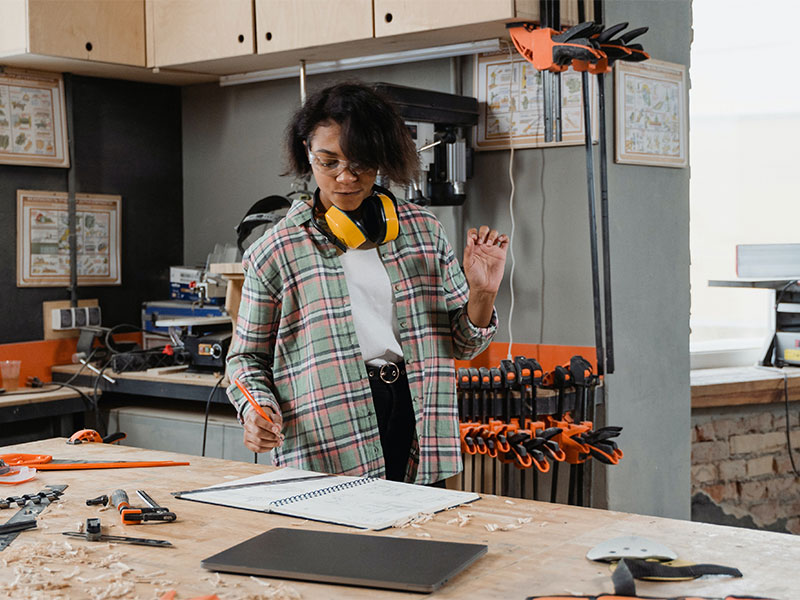 New Faces of Construction
How Property Masters is Demolishing Gender Equality Walls
It's been over 130 years since the Brooklyn Bridge rose from the depths of the East River, one that remains a major construction milestone for the United States. What many people don't know is that this project was led by a woman. Her name was Emily Roebling and it took her husband, the original manager of the project, falling ill for her to have the opportunity to step into a position that otherwise would have gone to a man. A pivotal moment for women in the construction industry, occurring simply out of happenstance. 
Fast forward to World War II, with so many of our Nation's men away at war, women stepped up to fill dozens of male-dominated roles, construction being one of them. It's been reported that 34% of the workforce was female, so, it should come as a shock that nearly 70 years later, only 10% of the workforce in the construction industry is female. And 28% of those women are in administrative jobs vs in the field. Our industry has managed to go backwards in diversity and inclusion efforts, but Property Masters is hopeful that change can happen, starting with us. 
Our CEO, Kelly Brooks, has brought on some incredibly talented women to the Property Masters team, many of whom hold field positions. With a combined 98 years of experience, we believe much of the success Property Masters has seen is a direct result of the skilled, female employees we have on the team. 
These women come from backgrounds in engineering, remodeling, management, design and more. They've faced scrutiny, doubt and harassment from past employers and peers but still managed to grow successful careers and families. As you get to know these women, you'll notice a resounding theme:  the desire to not be given opportunities just because they're female, but because they are THE best candidate. So, it really just comes down to ensuring women know the door is open for them to walk through, and Property Masters is improving our recruitment efforts to do just that. 
From providing continued education, to featuring our female employees front and center on our social channels, and highlighting important benefits on job postings (such as extended maternity leave), there are many things hiring managers in the construction industry can do to attract more female applicants. Property Masters hopes to be a beacon that other leaders can follow to improve their diversity and inclusion efforts around gender equality in construction.  
We're proud to present the new faces of construction and look forward to bearing witness to how they'll continue to demolish property and equality walls moving forward. 
Meet Audra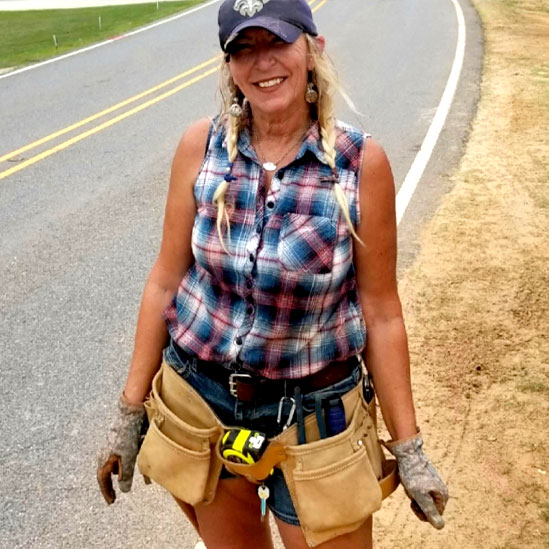 After studying Interior Design in school, Audra has managed to build a prosperous 25 year career in the new home, custom home and remodeling industry, and is now a Project Manager for Property Masters' Louisiana market. She finds joy in bringing old things back to life and putting a roof over a family's head. While she believes diversity and inclusion in the construction industry is important, she doesn't want it to be the only driving factor in the hiring process. She believes that talent and skill should trump all, and fortunately, many women have just that.
"I don't think of it as being important to have women in the industry just to say you have women in this field. I think that women who are passionate about this field, are hard-working, can manage the daily issues on all the jobs, are able to work well with the crews, can improvise, manage timelines, and have a strong work ethic - this is what should be important to look for. Women in this industry I'veworked with are some of the best candidates for this job because they have all those qualities."
Audra wants hiring managers to know that being a woman is just a fact. She doesn't want to be singled out because she's a woman, but because she's the best applicant. The best advice she's ever been given is to own your decisions, good and bad. The worst advice? Get a dog. Thank you, Audra, for all that you do for Property Masters. 
---
Meet Angel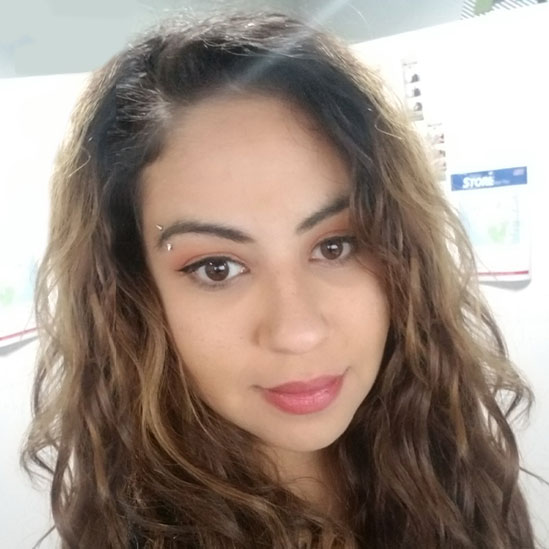 Angel is an incredibly skilled, Miami-based Project Manager for Property Masters with a background in Mechanical Engineering (Emily Roebling would be so proud!). She began her career at just 19 years old and worked her way up through the ranks. By age 25 she became an assistant superintendent and completed her first multi-residential job. Since then she's completed a number of commercial and residential jobs for clients like Aldis, Xfinity lounge at the American Airlines Arena, The Biltmore Villa, Walmart, Target and more. 
Despite her impressive success, she's faced discrimation and has danced to a tune of belittling comments from males in the industry. "You're lucky your pretty face got you so far", "You don't know what you're talking about, sweetie", and "Stop apologizing. Apologizing shows weakness. It's already bad enough you're a woman", just to name a few. It's moments like these, along with a desire to show her nieces a woman can do anything they set their mind to, that drive her determination for success. 
Angel has not only managed to grow a successful career, but also a family. "My absolute greatest achievement, hands down, is being a mother. I get to show my son that if he puts his mind to it, ANYTHING is possible. Watching him grow into this wonderful, caring, kind, empathetic, intelligent, tiny adult is by far the greatest experience of my life." She believes mutual respect and continued education for females is what will attract more women to the construction industry and we couldn't agree more! Thank you, Angel, for all that you do for Property Masters. 
---
Meet Sara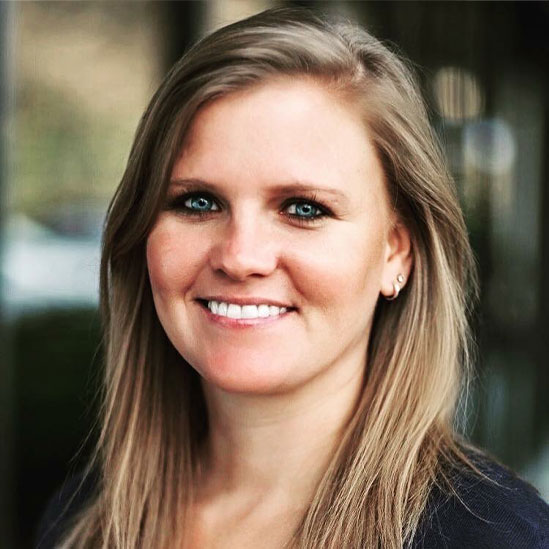 Property Masters is lucky to have had Sara on our team for over ten years. She was hired as a Purchasing Agent, has since seen multiple promotions, and now stands as our Director of Purchasing & Accounts Payable. Sara is a numbers gal, so it's no surprise that she believes gender equality in the workforce begins with pay equality and showing women that they are worthy of collecting the same paycheck as a man. 
"I think a great way to attract more female applicants to the construction industry is to consider the common pay gap between men and women. Presenting a more equal pay scale would be tremendously helpful. Women in the construction industry tend to be out-of-the-box thinkers. They can often provide new/different perspectives on management and organization which in turn can lead to more efficiently run projects. Most importantly, having women in construction will help encourage future generations of women to follow their dreams, regardless of gender stereotypes."
The worst piece of advice Sara has ever been given was to stick with what you know because it's comfortable. Stepping out of her comfort zone and taking a chance is something she will never regret and she feels strongly she wouldn't be in her dream career if she'd listened to this advice. Well, Sara, we're equally grateful you didn't listen to this advice. Thank you for everything you do for the Property Masters team! 
---
Meet Chantal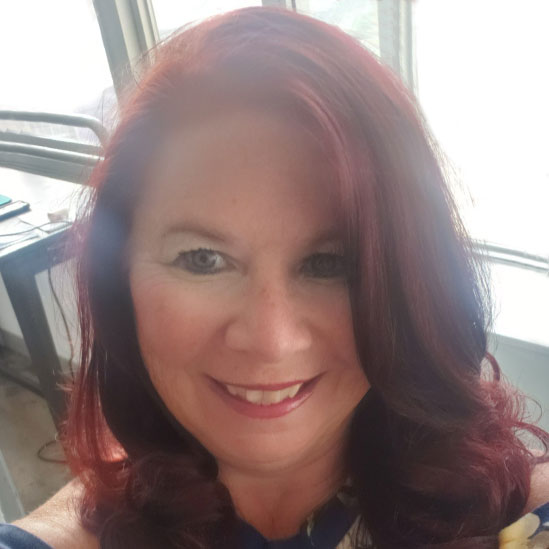 Early on in her career, Chantal was fortunate to have rehab crews, roofers, plumbers and HVAC contractors take her under their wing, share their knowledge, and help train her in recognizing renovations and repairs needed on single family homes. Now, 30 years later, she has an incredibly impressive track record of producing high-quality, full-home renovations and she's the one taking people under her wing. She is currently a Project Manager for our Dallas market. 
While she knows there is a place for men and women in construction, she specifically attributes a woman's success to their keen attention to detail, aesthetic, and their ability to communicate well with clients. "Generally speaking, women pay much more attention to detail and design of a project. My personal experience has been that we're open and comfortable with our clients on the topics of re-design, colors and expectations on the outcome of the look and feel of the property. I tend to bring the client in with options, colors, and samples of products." 
Chantal believes because of this, hiring managers can attract more female candidates by using strategic keywords in their job postings that may highlight these aspects of a construction career. "When relevant, I think the job posting descriptions should include words such as 'designing', 'customer communication', etc. just as much as words like 'construction' and 'remodeling'."
While she's had a successful career in construction, it hasn't always been easy for Chantal to break down gender barriers. "You have to prove yourself more to the contractors you bring into the project showing them you do know what you are doing." It's important for her to show her children that you can do anything you set your mind to, as she has for most of her career. Thank you Chantal, for all that you do for Property Masters! 
---
Meet Katelyn
Katelyn is the newest member to the Property Masters team and she joins us with a Bachelor's Degree in Social Work, an Associate's Degree in Auto Collision, and has been granted the Jefferson's Award for Public Service. She's been in the construction industry for 6 years doing everything from carpentry work, painting cabinets, fabricating custom cabinets, laminating countertops, and more. Katelyn believes that while it's harder to succeed in a male-centric industry, the juice is worth the squeeze. 
"It's often expected I can't lift something or am given the 'do you know what you are talking about?' look. I have found the best and only way to combat this is to let your actions speak. Being a woman in the trades is hard. It's the path of greater resistance than if I'd decided to pursue a more female friendly career; however, I've found greater reward in pursuing a path of more resistance."
Katelyn also believes the best way to combat the lack of female representation in the industry is to completely immerse yourself and make it impossible for a hiring manager to tell you 'no'. "I think it's actually better for us to focus on the things we have in common, chiefly, the love for this industry, than to focus on how we are all different. Focus on how you can add to the industry. If you desire to be in the industry then pour yourself into it. Make yourself an asset. If someone doesn't take the time to know the industry, then diversity and inclusion are not the problem. Lack of passion, knowledge and experience are." 
Thank you, Katelyn, for all that you do for Property Masters. We're thrilled to have you on our team! 
---
Meet Heather
Heather joined the Property Masters team and began her career in construction in 2014, specifically in the SFR and REO space. Since then, she's worked with every single client and team member at Property Masters and continues to deliver exceptional customer service, which she attributes her success to. "I understand the importance of outstanding customer service in maintaining relationships. I enjoy going above and beyond to ensure our clients' expectations are met and their experience with Property Masters is a pleasant one, and I enjoy creating partnerships that will last for years." 
Heather has seen firsthand the importance of having both male and female representation in the construction industry and is proud of the efforts Property Masters has taken to sustain balance in gender representation. "In order for any business to truly grow and evolve it requires thought leadership from a diverse group of individuals. Continued improvement in inclusion and diversity will bring new perspective, innovation, and increased creativity. In my opinion it's not necessarily a matter of attracting more female applicants as much as it is addressing a likely unconscious bias and not allowing female applicants to be left on the table. Which is one of the things I am incredibly proud to say about Property Masters. We have women in all different positions within our operation from Project Managers to our CEO, Kelly Brooks."
She is inspired by Kelly's ability to empower and challenge the women around her and hopes to leave the same mark on her team. "The women I have the pleasure in leading truly astound me daily in their passion for what they do and their innovative ways to manage efficiency while exceeding client expectations." The best advice she's even been given is two simple words: Try it. Well, Heather, we're incredibly grateful you decided to try it with us. Property Masters is lucky to have you as a skilled and passionate leader of our team. 
---
Property Masters would like to thank all of the incredible women who make up our team, and all of the women in construction around the world. Let's work together to continue to close the gap in gender equality in the workplace both in our industry and beyond. If you are interested in joining the Property Masters team, please visit our careers page to submit your application and learn more about our open positions.