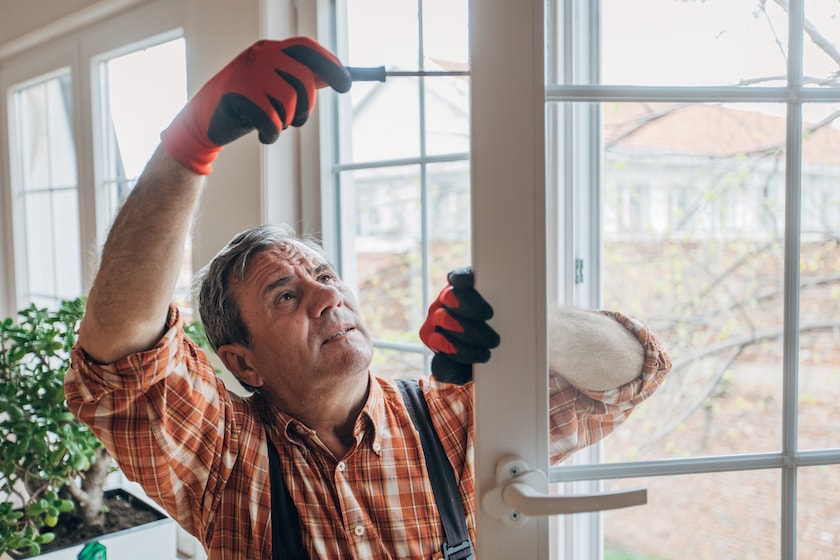 How to Become the Best General Contractor
The job of a general contractor is one of the most respected professions in the workforce. Working in this field can set you up for success in more ways than one, giving you a career that has job security for life and unmatched trade skills. If you are interested in becoming a general contractor or subcontractor, make sure you are confident in your craft, have a passion for new projects, and can adapt quickly to new work environments. If you are looking for ways to become the best contractor in your area, keep reading.
What is a contractor?
Primarily found in the construction industry, a contractor is a licensed professional that is hired by a client to take on a set of plans and ensure the project is completed on time. In the real estate industry, contractors and subcontractors are crucial components of any house renovation project, using their skills to perform an array of different tasks. More often than not, contractors are the only ones on site the entire time, so they are responsible for calling all of the shots in terms of safety and protocols for the job site.
If you are someone who wants to own their own business in this industry, you need to put in apprentice hours and take the exam to become a licensed contractor. Once you have built the foundation of your career, you would then be allowed to bid on projects or hire people to be a part of your team. Licensing is crucial when it comes to REO properties and SFR properties because it is your insurance on the line in case something goes wrong financially.
Gain Real Experience
More often than not, gaining real experience in any field is the quickest way to learn. For contractors, this can mean joining a property renovation team in your area to get hands-on practice and exposure to networking opportunities. Enrolling in an apprenticeship or finding a mentor are also effective ways to break into the industry. Apprenticeships are optimal if you want to break into a niche, allowing you to test out different skills in the contracting field to see what you would like best and thrive in.
Consider Higher Education
Attending a trade school is one of the best ways to become a property renovation contractor. Trade schools are equipped to develop your skills, nurture your passion, and connect you with the right people. Attending a trade school is a great alternative to college because there are lower tuition costs and it puts you in the field of work earlier, giving you more time to build experience and connections while earning money.
Seek Out Different Types of Training
If school is out of reach, experience is the name of the game, and getting your hands dirty is one of the best ways to learn. If you have found a mentor or boss that is willing to take you under their wing and teach you their skills, learning from them can be very beneficial. Contractors in the real estate flipping industry are involved in many different projects, meaning their experience has taught them which common pitfalls to avoid, and they can pass this knowledge on to you. If you are interested in gaining experience this way, be sure to look for remodeling subcontractor jobs or residential remodeling contractors in your area.
In addition to hands-on experience, there are great online training resources available for a lower cost than traditional education. These will give you beginner to intermediate levels of contracting knowledge and prepare you for the projects ahead. Don't be afraid to combine all of these training methods so you can be the best general contractor in your field.
Look into Licensing Requirements
If you are someone who likes to be on the go and can manage multiple projects at once, check out the industry of full property renovations. It will keep you on your toes, occupied, and constantly learning something new. Before you take your career to that level, ensure you are qualified to work in your desired areas. Each state can differ in its licensing requirements, and while contractor jobs are a part of a very sustainable industry, you want to be prepared to take on projects anywhere.
Continue Learning
For anyone working in REO Property renovation, SFR Property renovations, or investment property renovation, one of the best qualities you have in your toolbox is your hunger to learn. In any field, you should never stop being a sponge in your industry, and this could not be more true for contracting jobs. The best worker is someone who can adapt to the times and be flexible when problems arise.
Staying Fulfilled
In any field, it is important to be passionate about your work. That goes for contracting jobs as well. Before entering this field, be sure to do your research. Do you have a passion for an ever-changing industry? Can you adjust quickly to problems that may arise and throw an entire plan off? Evaluate which environments you do your best work in and steer towards that path. Choosing a specific trade you are truly passionate about will set you up for success.
If you are becoming a contractor working specifically on single-family home renovations, full property renovations, or rental property renovations, be sure to look into working for Property Masters. We are constantly looking for skilled and passionate contractors and subcontractors to work with. As a company that has expanded across the country, there is undoubtedly a position for you. Be sure to check out Property Masters contracting jobs near you or how to become a certified Property Masters vendor.