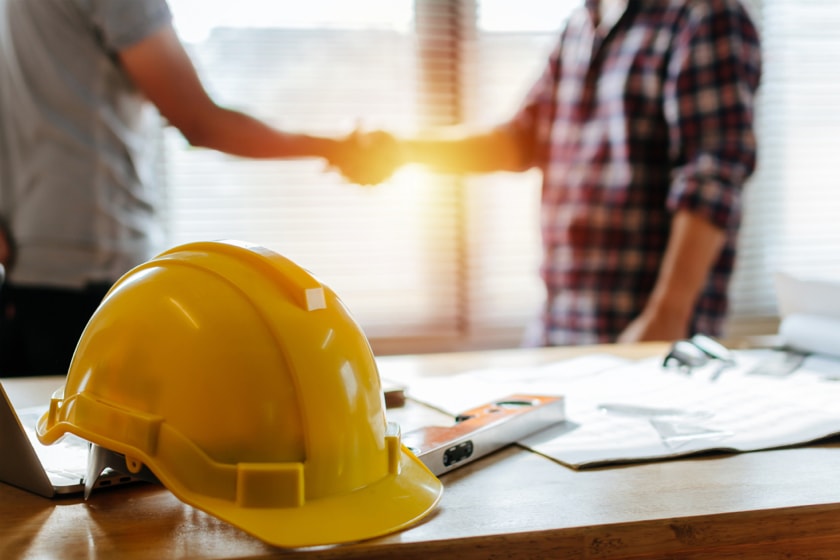 How Property Masters Works With Its Vendors
Property Masters currently partners with SFR investors and REO asset managers in 22 states throughout the mid-Atlantic and southeastern U.S., and are expanding rapidly into other markets. In order to serve those states, we partner with the best people in general construction and specialty trades who are local to those markets.
We're always looking for every type of vendor and have made the process to become a vendor as simple as possible.
How to Become a Vendor
Becoming a vendor for Property Masters is extremely easy. We're always interested in partnering with outstanding professional contractors in general construction and specialty trades, including general carpenters, electricians, plumbers, roofers, flooring, HVAC contractors, and more.
We do require that you have General Liability insurance with an aggregate limit of $1 million, as well as Workman's Compensation insurance with a minimum of $500,000 or proof of exemption.
Additionally, we require you to fill out a completed W-9 and our Contractor Agreement. If you are required to have a state certified license, we also ask that you submit that as well.
Once those requirements are submitted to our Vendor Relations team, either through our website or via email, we set you up with an account in our system and you are ready to work on our renovation projects.
New vendors also receive a $500 sign-on bonus. Following the successful completion of five projects, subcontractors enjoy a Partner Success Bonus.
Getting Jobs Assigned
As soon as your paperwork is approved, our Vendor Relations team will let you know that you're all set up and you are on stand-by for any upcoming jobs. Every approved vendor will receive a project.
Property Masters does all of the sales work to generate jobs and assigns available vendors whenever a new project comes through. Our local Project Managers will reach out to you with a work order. We ask that our vendors confirm or decline the job within 48 hours.
Once accepted, the Project Manager will review the scope of work with you. We also review whether you are turnkey or labor only, so that the necessary materials are secured for the project.
We like for vendors to get started on a job within a week. While some situations mean we have to wait for materials, or for weather to clear up, Property Masters wants to get the job started as soon as possible.
Working with the Project Manager on a Renovation
Once our local Project Manager has gone over job timelines, necessary materials, and other details, the work is started.
The Project Manager will visit the site at least once a week to review the status of all work. If there are any questions or issues that need to be addressed, the local Project Manager is there to help you. You also have direct contact with your local Project Manager and can reach out to them at any time.
They are there to collaborate and help you work through any complications that come up.
Closing Out a Project and Getting Paid
When our vendors are finished with their portion of the job, the Project Manager visits the site and verifies it's all done to Property Masters' standard.
The vendor then sends in their invoice to be paid within 15 days, based on the completion date.
The Value of our Vendors
Our local vendors are essential to every project, as we could not do the work without them. They are located in every region and territory that is served by Property Masters.
If you are a vendor and want to partner with us on our projects, please contact us and speak with our Vendor Relations team. We'll be happy to answer any questions you have, get you approved and set up, and get your started on a new project as soon as possible.