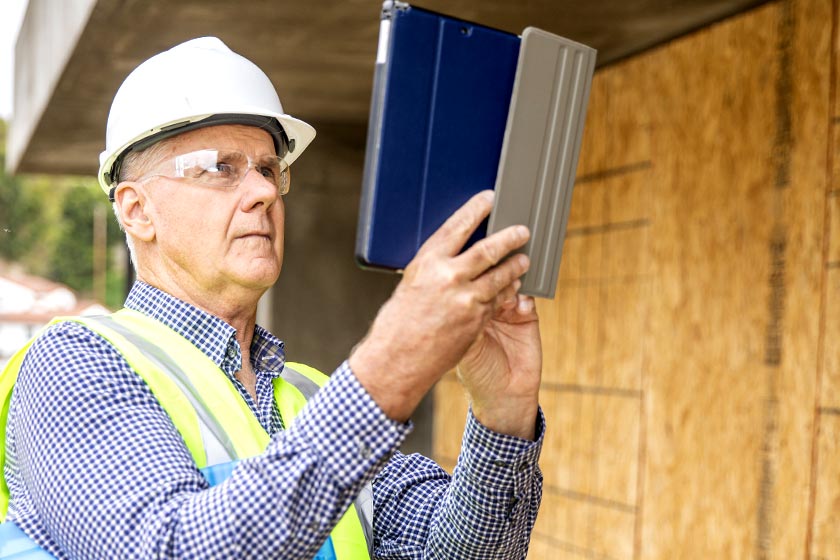 How Property Masters Keeps Partners Informed on a Renovation Project's Progress
Property Masters has a long history of renovating properties for REO and SFR clients, as well as working with their real estate agents on the ground, and we know that ensuring the project stays on schedule and within budget is paramount. Your ability to get regular updates on your project gives you confidence that the project is on track and that's why we offer our Green Diamond Service.
Our Green Diamond Service is a multifaceted process to not only get regular updates, but to be able to reach out to a single contact throughout the process for any question, change, or need that you may have. It's the key to increased ROI for you and our long list of loyal clients.
Green Diamond Service
Our Green Diamond Service sets us apart in the property renovation management space. We have the experience to understand your ROI objectives, the expertise to work efficiently to meet them, all while providing clear, concise, and timely communication that gives you confidence your project is on track.
Throughout the course of a job, we go the extra mile to keep you informed on progress toward goals, budget considerations, and other meaningful metrics. If issues arise, we address them with you promptly so we can get them resolved.
This service-oriented focus, which sets Property Masters apart, can be summed up by what we call "the Four Cs."
Communication: Throughout each renovation, our project managers are only a phone call away if you need to reach them. However, they regularly update you on the progress of your job and answer any questions you have. You'll never feel like you're "in the dark" when you work with Property Masters.
Collaboration: The Property Masters team loves to brainstorm creative solutions to the most difficult problems in order to add value to the client's portfolio. That includes getting input from you and also from the dedicated network of contractors and suppliers in each of our target markets. When challenges arise, the only way to find the optimal solution is to see the issue from a variety of perspectives.
Coordination: Property Masters is your "one-stop-shop" for SFR renovations. Once we understand the goals of a project, we take the task off your plate by developing a strategy and coordinating labor, materials, permitting, and budgeting for each job.
Confidence: Property Masters sets the industry standard for SFR renovation management. You can trust we'll choose the highest value-adding renovations to ensure your expectations are met and maximize the return on every project. We "sweat the details" so you don't have to.
Photos and Status Summaries of Your Project
Part of the weekly, if not daily, duties of our Project Managers is to visit every property site and not only get a status update from the vendors, but take photos of the progress. These photos are automatically uploaded into our system as soon as they are taken.
The Project Managers also notate which line items are in progress, which are complete, and which are not yet started.
Our Project Managers also write an Action Plan summary at the end of this weekly update. They provide a brief account of what is currently happening and what's next. For example, if materials were scheduled to arrive in that week but the manufacturer has moved back the delivery, this will be noted along with a revised completion date for that work.
All of our partners, from the property owner to the real estate agent, have access to all of these photos and updates.
Reaching Out to Your Property Masters Representative
Being able to confidently and consistently reach someone who can help you during the renovation process is a key part of our service. Whether you are the property owner or real estate agent, you always have a single point of contact who you can reach via phone, email, or text.
Our Project Managers are always discussing the details of your renovation with the local real estate agent, whether that is the preferred tile, interior paint colors, exterior paint color, or carpet.
If the scope of your project changes, or a specific detail has changed, you can always contact us and we'll address it immediately.
Keeping Our Partners Informed
Keeping our REO, SFR, and real estate agent partners informed about their project's progress is one of our highest priorities, and why we are different from other renovation contractors.
If you have a property renovation project and want to partner with us, please contact us and speak with one of our representatives. We'll be happy to answer any questions you have, review your property's needs, and get started on a new project as soon as possible.