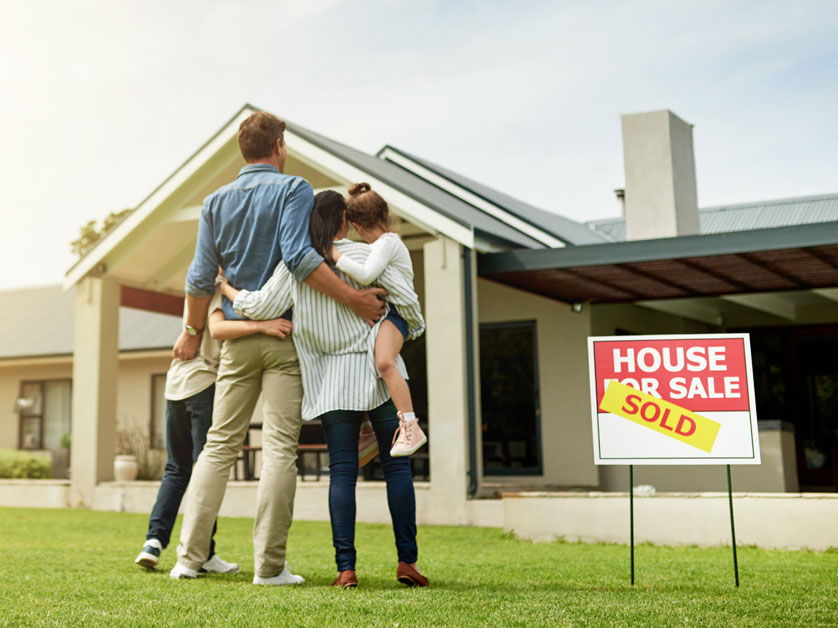 An Update on the State of the 2022 Housing Market
2022 has already presented itself with some of the most lucrative yet unprecedented times for industries everywhere. The housing market has been booming for a couple of years now, which has been refreshing for those of us who make a living in this industry. Although housing demand and interest in renovations have skyrocketed in the past two years, don't catch yourself getting too comfortable. While prosperous now, we are in an industry that can flip on a dime. Read on for an update on the state of the 2022 housing market and what you can expect from our industry in the second half of the year.
Inventory and Prices are Finally Leveling Out
The days of multiple offers and bidding wars don't appear to be ceasing anytime soon, but the number of buyers per home is set to drop as housing inventory increases across the country. While housing rates took a jump back in April, the turnaround of homes began back in May, and buyers are expected to see 15% more options on the market as they begin to make decisions. Inflation, along with the rising rent and mortgage rates, has caused many buyers to drop out of the market, but the decrease in buyers has caused housing prices to drop once again to a more even playing field. As a whole, existing home prices have taken a drop of 8.6% this quarter compared to last year's numbers. Homes will continue to appreciate and keep their value, just at a more moderate pace this year. So, what does this mean for you? This might be a strategic time to unload your current portfolio!
A Slowdown in the Economy
History proves that people have good reason to be nervous about a possible looming recession. The Federal Reserve recently announced they are going to do everything in their power to bring down the soaring inflation rates. This directly affects the housing market, as the Reserve will deliberately raise interest rates on homes before slowly bringing them back down to stimulate the economy. While there are many mixed emotions about this process, the fact that the housing market will be affected is inevitable. It is still possible to sell properties during a recession, so don't worry. The housing market has been so hot, it would take a while for buyers to cinch up their purse strings again.
Summer Sale Rates
While we are on the topic of money, all of our sellers out there cleaned up nicely this summer. The median sale price of a house sat around $428,379, which is 11.3% higher than the summer of 2021 according to Redfin Housing Market Data. The market has never been hotter, and even with discussions of a recession, buyers are still writing handwritten letters to the hottest properties in the neighborhood hoping to get picked. Engaging in bidding wars and paying the highest amount in cash are music to sellers' ears and we don't forecast this will change any time soon.
Mortgages
The best way to measure the success of the housing market is to compare it to previous years' rates, and this summer has thrown some people for a loop. A lot of this summer's housing updates are something to be excited about financially. While mortgage application rates dropped by 4% this week and are 18% lower than they were last year at this time, the average interest rates for 30-year mortgages have remained steady. Mortgage rates are predicted to continuously drop as a recession looms and buyers are becoming more and more scared to purchase homes.
Advice for Property Owners
Although we are entering some unforeseen times, property owners are still going to see a profit for the rest of 2022. If you have quality properties in your portfolio that are ready to be put back on the market with new renovations completed, you have the potential to attract quality buyers. It is still forecasted to be a seller's market, just with more inventory and higher interest rates. Now is the perfect time to take care of those properties that need some extra love and attention. It can even be beneficial to take a property off the market and spend the resources to renovate it. Why? Because buyers are gaining some power back in their choices, they are also going to be pickier, so there has never been a more important time to make sure your portfolio is ready to go. And for our single-family rental operations, as interest rates rise and fewer people feel comfortable buying a home, rentals will pique their interest and now is the time to ensure your SFR can stand out in the crowd. Renovations do not have to be daunting. If you need assistance in any area of your property, Property Master's is here to help maximize your return on investment and finish every project on time.