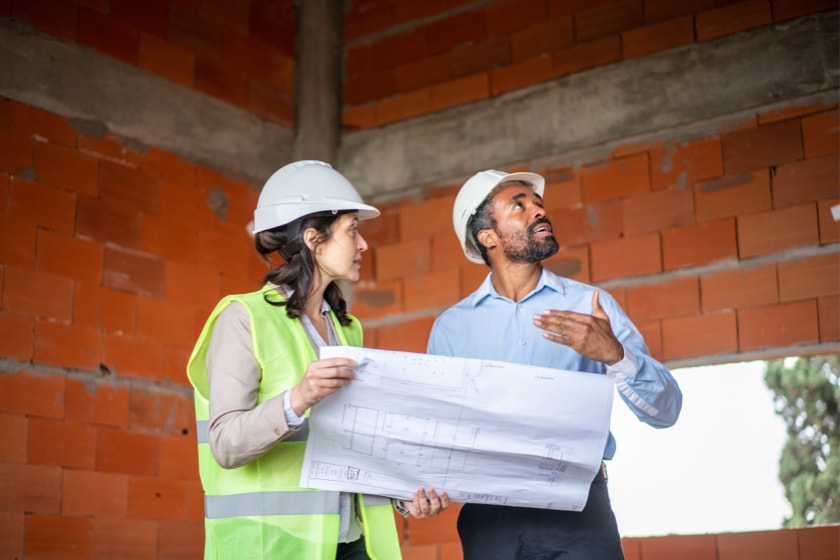 A Day in the Life of a Property Masters Project Manager
Property Masters prides itself on going above and beyond for all property renovations for the REO market. Whether it's for a private investor, a bank, or Fannie Mae and Freddie Mac, we have a high standard for every project. One of the primary keys to achieving this is our local Project Manager's. Not every renovation company has local project managers, but it's something that Property Masters insists on, because it's the only way to get the quality of work that we require.
Once a renovation project has been approved by the client, our Project Managers actively monitor the progress on-site. They work closely with the real estate agent who's coordinating the project for the client, as well as with the on-site vendors.
Managing Current Projects
Most days, our Project Managers spend their time making site visits. At least once a week our Project Managers visit the site of each project they're managing. They're responsible for a set territory and drive out to every site to go through the approved line items of every renovation. No matter how big or small the project renovation is, our Project Managers visit the site in person every week.
They meet with the on-site vendors and make sure they know what line items are supposed to be completed that week. They also keep them informed of what will be coming up in future weeks so that all necessary resources can be planned for and the job can stay on schedule.
While doing their weekly on-site visits, they take photos and make notes of the progress, including which line items have been completed, which are in progress, and which are still left to be done. If for some reason a particular job hasn't been done to our standards, they let the vendor know that it has to be redone.
All of the photos and status information get uploaded into a Job Live Update system, so the information can be shared with the real estate agent who is managing the project for the client. This same information is passed along to our Account Managers, who can provide the updates to our clients.
If there is something that is holding up a job, such as a newly discovered issue, or delays due to weather, the Project Manager actively works to keep the project progressing in every way possible. Specific jobs might get shifted or have to wait for something else to be completed, but all of this is determined during the weekly visits.
If a Project Manager needs advice for something that has come up, or needs other support, they are in constant contact with other Project Managers. If they need help with a site visit or finding the best solution to a job, they work together to get it done.
Project Managers are truly our secret weapon on the ground at every property renovation.
Working with the Real Estate Agent
Our Project Managers work closely with the real estate agent who's coordinating the project on behalf of the client. In addition to providing them with updates on work, they also work with them on many of the renovation's details. Everything from tile, carpet color, paint color, and fittings are decided by the real estate agent. It's important for our Project Managers to have regular communication and an overall great relationship with the agent, and we always want to make sure this is the case.
Closing Out Projects
About a week before a project is expected to be completed, the Project Manager goes on a Punch Walk with the local real estate agent. This is the final walk-through to make sure everything has been completed and is up to the Property Masters standard.
Each and every approved line item is checked and double-checked. Any last-minute details that have been missed are corrected by the vendors. Whether it's blue paint tape, caulking issues, or a defective light bulb, it gets fixed.
Photos of every detail are taken. Whether it's a photo that shows that the ceiling fan works, or a photo of water running through the new brushed brass faucets, no detail is left unturned.
Once the real estate agent is satisfied, they sign off on the project and the client is given all of the final details.
Bidding New Projects
One or two days a week, when they're not doing site visits for current projects, our Project Managers are doing estimates to bid for new jobs.
In addition to the client's requested scope of repairs, the Project Manager looks for any other issues that might need to be corrected. Photos and measurements of every detail are taken. About 300-400 photos are taken during the estimate process. This will include everything from full-room photos, to close-up views of damaged or problem areas.
When everything has been accounted for, the estimate is typed up and sent to the client for review.
The Value of our Project Managers
Our Project Managers are our eyes and ears on the ground. They are located in every region and territory that is served by Property Masters. They check the work themselves and keep the project on schedule and up to par. We don't sign off until the work meets our standards.
If you have a property you want to renovate, contact us and we can schedule a walk-through with a local Property Masters Project Manager. We'll be happy to provide you with a thorough estimate and manage the project at the highest standard.